U1st Realty: Buying Property With Your SMSF
SMSF Property Sourcing Specialists.
SMSF (Self Managed Superannuation Fund) rules allows for borrowing, in order for the Fund to purchase real property using a portion of your superannuation balance as for the deposit and associated establishment costs.
When the correct financial analysis is performed and an appropriate property is acquired, there should be no need for Members to subsidise this investment strategy from their own cashflow.
Property held inside a Super Fund should be a long-term, set and forget strategy.
Property held inside Super can offer income, capital growth, and tax deductions.
Good investment selection when buying property in super can ensure a positive cashflow to the SMSF without members needing to make additional contributions.
One of the reasons Self Managed Super Funds (SMSFs) have become so popular in the past few years is because they allow you to borrow money to purchase property using your superannuation balance as a deposit. Since borrowing to invest in property within the tax friendly superannuation environment became legal in 2007, Australian SMSF balances have grown to a whopping $1.5 trillion.
SMSFs also allow you to pool your superannuation balances with up to 3 other members as to increase your overall holdings and consequently your investment choices.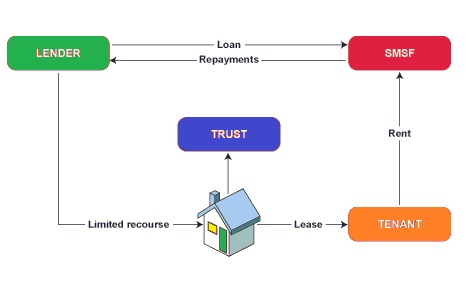 There are many other benefits to this strategy, such as:
Your deposit and all acquisition costs are paid using pre-tax super monies
All rental income received is taxed at 15% and not at your personal marginal tax rate
Capital gains tax is reduced to 10% if the property is held for more than 12 months and zero if held to retirement (and converted to an account based pension)
Direct property can provide diversification and reduce the overall risk to your superannuation portfolio
There are no margin calls associated with borrowing to purchase property within SMSF
You can pool your balances with relatives (up to a maximum of 4 members) and increase your leveraging and purchase options
There is no limit as to how many properties you can acquire within the fund
You have control over everything that is invested within the SMSF
You can sell the assets when the timing suits you and minimize your tax liability
Upon your death the distribution of assets can be structured in a tax effective manner and the benefits diverted to the right people at the right time without fear of contest
You can pay your Life, TPD, and Income Protection insurance premiums with your super monies
You can outsource the implementation and ongoing management of the fund to professionals making it an easy and hassle free long-term strategy
Things to be aware of:
Not all banks provide limited recourse borrowing arrangements
The lender's serviceability criteria is significantly different compared to purchasing investment property outside of super
The pool of SMSF properties is smaller than the general investment property market as not all properties can be purchased within SMSF
The lending arrangements, the trustee structure, the type of property, the taxation implications, and the overall cash-flow position of the SMSF all have an affect on each other and should be considered together before acquiring a property
The sole purpose of the SMSF is to provide for your retirement and therefore fringe benefits such as purchasing a property from a related party or using the property as a holiday home are not allowed
The costs of running an SMSF can be greater than or less than the overall running cost of a retail or industry fund, depending on the size of the fund and the overall investment composition
The acquisition costs of a property can represent a larger total management cost than that of holding shares. This is usually reversed over time
As with all superannuation investments, you cannot access the fund for personal use until you meet a condition of release
The SMSF must be audited annually. The cost of this can be reduced with simplified reporting via Wrap accounts etc
The SMSF trust deed must allow for borrowing within the fund and contain a documented investment strategy
The SMSF trustees must consider appropriate insurances as part of the investment strategy
There are many obligations and responsibilities of the Trustees of a Self Managed Super Fund and significant criminal and financial penalties may apply should these not be headed. It is important to seek professional advice from a qualified financial adviser before entering into such an arrangement.
Is It Right For You?
One call can help you decide if buying a property in SMSF is right for your financial situation…
We will explain the associated costs and minimum superannuation balances required for buying property in SMSF.

We will explain the benefits and risks associated with buying an investment property with Super.

We will show you how you can reduce tax payable on investment income earned in superannuation.

We will explain the financial strategies available to you in SMSF for improving cash flow and performance.

We will explain the impact lending arrangements, trustee structures, property types, tax implications, and overall cash-flow position can have on each other and your SMSF's performance.

You will find out if establishing a SMSF and investing in property is an affordable and appropriate fit for your financial situation and retirement goals.
U1st Realty and our Professional Team can assist your SMSF to source and invest in SMSF suitable property!
Contact us today on smsf@u1strealty.com.au
or call Allan on 0418 66 11 25.
SMSF INVESTORS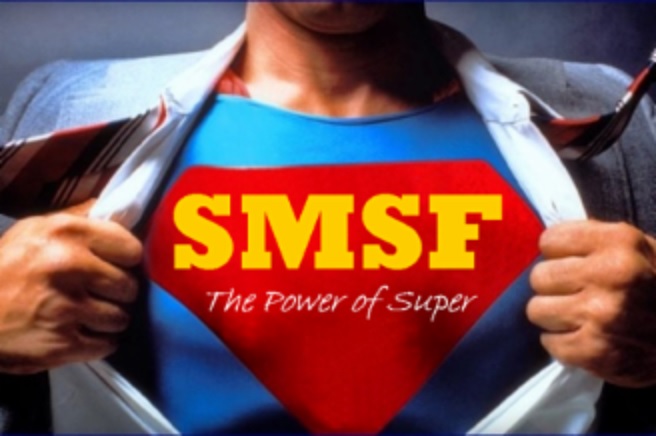 The pool of SMSF properties is smaller than the general investment property market as not all properties can be purchased within a SMSF.
This is why you need the services of a SMSF Property Sourcing Specialist - like U1st Realty!
Who can invest in property through a SMSF?
Any Australian with a minimum SMSF balance of $120,000 and access to the required finance can make a direct purchase of an investment property through a SMSF. However, due to the strict governance of direct property purchases from SMSFs, it is strongly advised that you seek independent advice before going forward with this decision.
Generally buying property through a SMSF is relevant for those investors that are about 20 years away from their retirement. This is because they will not only have more super funds at their disposal but they are more likely to hold the property after retirement to reap the tax benefits.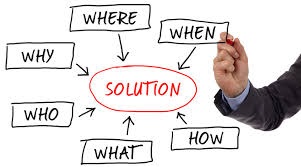 Looking to Buy A Property?
Why Not Use Your Super!
Diversify Fund Assets
By spreading your savings aross different asset types, you may help reduce risks while still investing for growth.
Repay Loan with Rental
Income from rent, and/or income from the SMSF can be used to repay the loan for the Property.
Receive Tax Benefits
SMSFs can use negative gearing to claim a deduction for borrowing expenses, just like individuals.
Buying with Cash
SMSF's are permitted to invest in Australian Property where the SMSF does not borrow to purchase the Property. This includes investing in Residential Property, Commercial Property, Vacant Land and Rural Land. When acquiring Residential or Commercial Property with no borrowing, the Property must be purchased in the name of your SMSF.
The following is noted:
The Property must be purchased in the name of the Trustees as Trustee for the SMSF.
All Directors of the Trustee Company or Individual Trustees must sign the Purchase Contract.
It is recommended that the Purchase Contract be signed "subject to finance", to allow your advisors to thoroughly check the fund's documents for compliance with your Super Fund's investment goals, exit strategy, and constitution.
Buying with Borrowings
Borrowing or gearing your super into property must be done under very strict borrowing conditions called a 'limited recourse borrowing arrangement'.
A limited recourse borrowing arrangement can only be used to purchase a single asset, for example a residential or commercial property. Before committing to a geared property investment you should assess whether the investment is consistent with the investment strategy and risk profile of the fund.
Geared SMSF property risks include:
Higher costs - SMSF property loans tend to be more costly than other property loans which must be factored into your investment decision.
Cash flow - Loan repayments must be made from your SMSF which means your fund must always have sufficient liquidity or cash flow to meet the loan repayments.
Hard to cancel - If your SMSF property loan documentation and contract is not set up correctly unwinding the arrangement may not be allowed and you may be required to sell the property, potentially causing substantial losses to the SMSF.
Possible tax losses - Any tax losses from the property cannot be offset against your taxable income outside the fund.
No alterations to the property - Until the SMSF property loan is paid off alterations to a property cannot be made if they change the character of the property.
Be cautious if someone related to the property you are planning to purchase offers to arrange your loan as sometimes unscrupulous adviserswork in groups and recommend each others services.
------------------------------
ATO: Self-managed super fund property rules
You can only buy property through your SMSF if you comply with the rules.
The property:
Must meet the 'sole purpose test' of solely providing retirement benefits to fund members
Must not be acquired from a related party of a member
Must not be lived in by a fund member or any fund members' related parties
Must not be rented by a fund member or any fund members' related parties.
However, your SMSF could potentially purchase your business premises, allowing you to pay rent directly to your SMSF at the market rate.
See the Australian Taxation Office's webpage on self‑managed super funds for more information.
-----------------------------------
GENERAL ADVICE WARNING
The products, services, information and advice provided in this website has been prepared and represented in accordance with Australian law. However, it should not be relied upon as advice and we accept no responsibility for any loss, damage, cost or expense (direct or indirect) incurred by you as a result of any error, omission or misrepresentation in any information in this site.
Furthermore, any advice contained on this website has been prepared without taking into account your personal objectives, financial situation or needs. Before acting on any advice on this website, we recommend that you consider whether it is appropriate for your circumstances and if relevant, seek expert consultation.